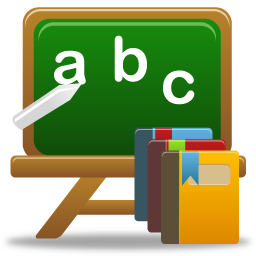 I wonder what are your opinion of free talks and company courses. To a lot of my colleagues this course is just a milestone that the company mandate on them to clear. I used to think that way but a company course that I went to partially make me see how I can use them to help me.
My project manager used to tell me when you attend a seminar or course, know what you want to gain out of it. Now that will work if you know what you want.
For some courses or seminars you go in to be taken by surprise and that ends up as a different kind of learning experience.
The course that I went to teach about customer intimacy and forging relationship. The trainer is great and in many good talks, seminars and training courses the trainer really matters a lot in making you want to go back the next day, make the lesson less dry and teaches you real application.
The trainer shared with us his experience in his past profession about taking advantage of resources to elevate yourself to a greater level.
What he says is very true. The money is there to spend and if you do not go for it your colleagues will go for it and then you stand to lose out cause you end up stagnating while others improve.
In investing, we attempt to find an intrinsic value to a stock. What we attempt to do is to buy fifty cent dollar. I find that you can look at these courses and seminar the same way.
Some course trainers are so excellent that even though the talk is free or cheap you get a good deal. The realization and the perspective changes could be worth $20,000 in the future even though the talk is free.
A talk on sugar and its relation to cancer may save you large amounts of healthcare course. A good financial planning talk shows you which insurance is important and critical to you saves you from footing large healthcare cost. A good speaker on investing provides points you to what is wrong with your current investing style and ends up making you more than you pay for it.
I urge folks to open their mind and use the information provided to enhance or create new perspectives on your life. The monetary rewards may not be seen now, but you would gain more out of it in the long run.