Back in 2004, I started down this investment path in the Unit Trust world.
The STI ETF was in its starting stage and there were no index funds in Singapore except for 3 feeder funds by OCBC (now Lion Global) into 3 Vanguard funds (so that you can profit from S&P 500, MSCI Europe and MSCI World Index).
Unit Trusts are a basket of diversified stocks or bonds or fixed deposits that are managed with a particular investment mandate. You can create a portfolio of funds that is diversified globally, across different asset class and earn the expected return based on your selection.
Creating a Strategic Asset Allocation
Based on your age, risk profile, and your runway to when you need the money, you create an asset allocation that reduces the volatility with an expected return that rewards your time in the market.
For example, a 37 year old like myself who aims to retire in 60 years old would have 35% in unit trust investing in bonds to reduce the volatility. The rest of the allocation would be:
35% bonds
55% equity
5% property / REITs
5% commodities
For the 55% equity allocation it can be diversified geographically such as:
50% USA based Unit Trust Fund
28% Europe based Unit Trust Fund
17% Emerging market based Unit Trust Fund
5% Japan based Unit Trust Fund
Annually, you can contribute monthly/quarterly/annually to this portfolio and re-balance accordingly.
Tactically Tilting Your Allocation
Once you get the strategic part of your allocation right, some investors felt that based on macro-economic events, they can tilt their portfolio into certain asset classes that can do better in certain regimes.
For example, we may be moving into a phase where the US dollar will decline for a period of time.
How does that affect other asset classes? Or geographical regions for the matter?
Traditionally when the US dollar weaken, commodities tend to do well.
The countries in the emerging markets tend to be heavy in commodities related business.
Thus in your asset class allocation you can shift to higher in commodities and equity and reduce your bonds.
In your geographical allocation, you might wish to rebalance and tilt them to lower in USA and higher in emerging markets.
Identifying the Relationships between Economic & Market Events
The challenge for investors is that its hard for them to find the links between the relationships between commodities, interest rates, currencies, stocks and bonds.
Or is there a relationship at all?
What are the indicators do we pay attention to?
In our upcoming BIGS Live Event, we called it Profiting from Macroeconomic Shifts and its sort to address this.
We will bring you two bloggers and practitioners where their understanding of these macroeconomic shifts is core in their portfolio allocation and their way of building wealth.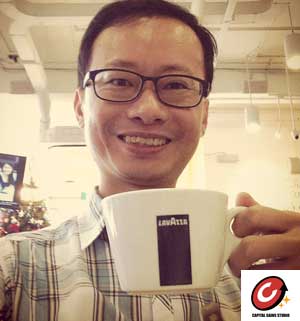 For the past 14 years, Xeo Lye have been focused on investing in unit trust and exchange traded funds (ETF) based on the George Soros Way.
In our big event last year Investors Exchange 2017, Xeo explained how the different macro events were linked together.
To Xeo, there is a better way to allocating your portfolio other than based on risk based profile.
He will explain the flaws of allocating based on your risk profile.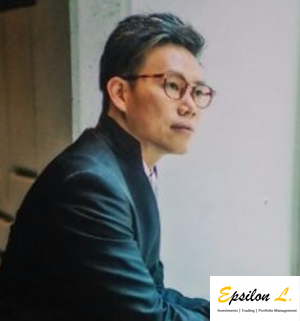 In contrast, Elvin Hayden Liang comes from the active investing world. His experience with financial assets can be varied.
How financial assets are linked to one another, and their influence features predominately in his allocation.
And because he is an individual stock investor, the curious question is how does he resolve the macro picture and the bottoms up stock picking?
In his personal mentoring sessions, he explained how macro indicators act as a form of leading indicators and how these affect the businesses and asset classes down the value chain.
This has always been the highlight in those sessions and where you can get the value if you attend.
What will be covered
There will be 2 presentations from both Xeo and Elvin's perspectives.
They will cover:
Their models – how the macro events are inter-related
Their models when applied to the forward looking scenarios in 2018 and 2019
How do you go about investing, taking advantage of these top down analysis
Examples and Case Studies
Due to the nature of the topic, we will have a question and answer session where you can pick their brains after hearing their point of view and your own reading of the situations.
Who this event is for
This event is catered for a wide ranging group of investors
Investors investing in Exchange Traded Funds (ETF), Unit Trusts, Investment Linked Policies, Futures and Options and Individual Stocks.
If you always am confused how all these signals are shooting at you and have no template to make sense of them
You get anxious how these macro-events affect your wealth, do you take a speculative approach or is there a more controlled way to position your wealth
You want to figure out within the noise, what you can make use of
Investors who invest based on a top down approach and wishes to refine their models, and wishes to challenge Xeo and Elvin's views
Active investors who wishes to better read these macro links to know how it affects their individual stocks
The Time and Venue
The sign up is live and you can sign up here.
The event is on 8th of Feb 2018 on a Thursday Evening.
It will be held from 7:30 PM to 10 PM.
The Venue is:
16 Arumugam Road,
LTC Building, Block D #05-01
Singapore 409961
MacPherson MRT Station Exit B
Let me know if you have any queries.