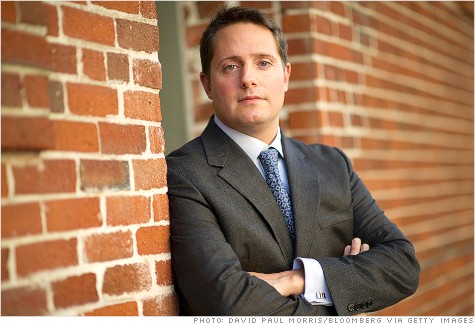 The latest soap opera on the Singapore stock investing scene have been this guy Carson Block from Muddy Waters saying OLAM balance sheet is weak and it's a good short target.
OLAM CEO came out with a comprehensive defense saying that they are at least $10 billion dollar liquid, because a lot of their commodities asset can be liquidate instantly.
Muddy Waters issued a 133 page (!!!!!) report on OLAM.
OLAM decide to sue Muddy Waters, saying they are working with hedge funds to short OLAM.
Both have agendas
At this point, I do not know what to make of this. I am really bad with commodities so shall not comment much. I have not look at their balance sheet but if you trust most people say, and what you know about commodities companies, they have their fair share of debts.
All we can deduce is that both of them have agendas.
Muddy Waters agenda is that they are short bias.
Olam agenda is that they are long bias.
I do not know whether who is right, time will tell. This sounds so much like the BP case where it could have been a great buying opportunity.
Olam announces USD $750 million rights issue of bonds, warrants
And what happen today? Olam announces that they will be issuing a mixture of bonds and warrants underwritten by Temasek, which holds 16 percent stake in Olam
Each warrant carries the right to subscribe for 1 share at an exercise price of USD $1.291 (about SGD $1.57) , on a basis of "313 bonds of principal amount of USD $1.00 with 162 warrants for every $1000 existing ordinary shares"
Now this strikes me as odd. If you are that liquid, then why the heck do you want to raise capital?
This looks like forcing the shareholders to take sides and show of strength that the debt market have confidence in them.
It could also be another way of Temasek trying to bail out another company in their stables.
The bonds are not rated, but if they are they would likely be rated as JUNK, since their existing bonds in the market are > 10% yield currently.
Note that these bonds are issued as 95% of par, and since par coupon is 6.75%, the effective yield is approximately 7.75%.
That looks good, but a few things.
The high yield indicates the level they approximate the risk the market demands of them. It probably tells that Olam is of a certain high risk.
Secondly, if you are an investor, would you rather buy the bonds currently yielding >10% yield then to subscribe to this at 7.75% yield???
It is likely the underwriter Temasek will end up with a big chunk.
Another note: The insiders the Kewelram family and Sunny Verghese have not given an undertaking to take up their respective shares of the rights. Why the heck is that? Does this mean they are more shrewd or Temasek is more shrewd?
Temasek involved with another mess again
It seems that Temasek time and again are intertwine with companies that are complicated. This is a world renowned sovereign fund and seems like their investment assessment skills prefers complicated companies like this.
To me, linking to Temasek doesn't mean much now. This case, and the investment in international investment banks shows that Temasek are poor market timers or really poor valuers.
Olam won SIAS 2012 Most Transparent Company awards
And another candidate that won it in the past under Temasek's stable was China aviation oil, and we all remember how it turned out (to be fair Temasek bailed them out)
Honestly, why do SIAS keep coming up with these award when the past winners do not measure up to our perceived transparent standards.
Not vested in this.