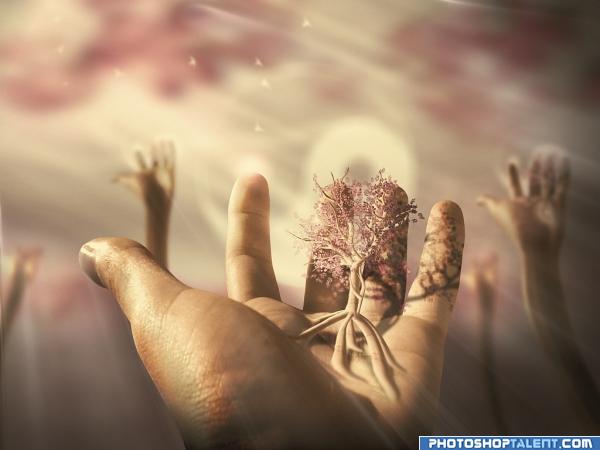 In this world where your fixed deposit rates are close to zero percent, it is easy to reach for REITs and business trust yielding more than that.
Recent IPO of Ascendas hospitality trust and outperformance of almost all REITs may have been the direct result of this.
There are a few things to take note when reaching for higher yielding instrument.
Yield is to compensate for the Risk borne
In finance, you often hear risk versus reward. If you put in a larger amount of risk, you should demand more reward.
Many like these REIT because they have yields from 4%-8%. They are far higher than your fixed deposit and money market. However, the chances of you losing a large portion of your capital is far higher compare to fixed deposit. Always remember that.
You have to learn to value the risk borne when you exchange your cash for these stocks. Do they provide you with adequate returns?
Evaluating the risk versus returns is not always easy. Some are far simpler while other stocks are too complex that if you are unable to understand their risks you should just stay away from them.
Many large banks before the great financial crisis was not able to evaluate clearly the risk these CDOs and structured securities they bought or sold clearly. As a result, they bore a larger risk than they could imagine for the same amount of returns.
Equity Bond Analogy
I like to think of these blue chip stocks, utilities and business trusts as equity bonds.
Bonds are obliged to pay a fixed coupon to you every half yearly. So are all these stocks that you purchase. You look for them for dividend payments (although they are not obligated to)
There are different kind of bonds ranging from government to different corporates in various businesses. Each of them have different ratings based on the quality of their business. This is synonymous with investing in dividend stocks since there are many different kind of dividend stocks with various risk versus rewards.
When you buy a Genting perpetual bond, you evaluate the financial standing whether Genting can comfortably pay you the coupon. You should always do the same when you evaluate investing in Ascendas REIT as well.
These equity bond provides you with X% yield as a reward for taking on Y amount of risk.
How to know how much you are risking?
To do that, it requires you to do three things:
Evaluate its business model.

How does the stock make its money?
Is the business going to be around in the next 10-20 years?
Are there any substitutes?
What are its economic moat that make it stand out versus competitors?
What are its strength, weakness, opportunities and threats to the business?

Evaluate the cash flow. To pay regular yield, the stock needs a regular profit.

How regular is it?
How regular is it during the big downturns?
Is the earnings currently at the peak? Is this the average or it will not be repeated?
How much can it pay out in a downturn? If you pay for the stock now are u satisfied with it?
Is it paying out a large portion of its cash flow as dividends?
What is its return on asset (ROA) over a period of 5 years? Would it make more sense for them to keep the money rather than pay you out?
Does the business need a lot of maintenance capital expenditure?

Evaluate the operation.

Does the business take on a lot of debts?
Does the business amortize their debts?
Do the business face a high borrowing cost?
Does the business have a covenant that could impact future liquidity and business operations?
Are the business show a high amount of receivables and inventory not translating to bottomline in the long run?
Comparing versus other dividend stocks
After which you can ask yourself how much are you willing to pay for a business like this?
Is the earnings yield versus other stocks with similar quality profile expensive?
Evaluate M1 at 7% earnings yield versus SPH at 7% earnings yield. Both earns you 7% but SPH is paying out a larger portion of earnings and a structural business problem (read this). In a recession, advertisement have shown in the past to decline with economic growth. In comparison, mobile subscription is more sticky and at 80% earnings payout, M1 dividend is lower than SPH but looks more sustainable.
M1 also have a nice characteristic in that, during past stock market 3-4% plunges, they held up better than other yield stocks such as the REITs (no guarantees for future though!)
Evaluate Starhub at 5% earnings yield versus Dairy Farm at 4% earnings yield. Investors like Starhub for its high yield in the past but the price have gone up such that earnings yield have been reduced to 5%. Compare to Dairy Farm which pays out 2% dividend, it would seem like a no brainer to buy Starhub.
But the business of Starhub is constrain within Singapore and faces stiff competition from Singtel and M1 but also have to content with rising cost of operation. Dairy Farm's consumer staples store face cost of operation risk as well but it's a business that is much easier to pass cost to the consumer.
It also have shown a great return on equity to grow its 2% yield at a higher rate compare to Starhub. While you expect profit to grow 1-3% for Starhub, paying USD $10 now for Dairy Farm you are expecting it to grow at 10-15% per annum.
Conclusion
People are starting to tell me there is a bubble in dividend stocks. I don't think it's a bubble but I don't consider them as attractive as they used to be.
However, it depends on growth evaluation you expect from them. Buying a 4% yielding Capitamall Trust might make sense if you see future rental revision to go up 5% per annum.
Many of these matured stocks and REITs do not have the growth rate of your Keppel Corp, Sembcorp Industries and Dairy Farm. If you buy them now, it would seem that the yields will not go up for you much. You then have less safety.
These matured stocks and REITs are better picked up deep in recession, where you can find them yielding 10%-15% after large price falls.
I have written in the past high ROE low payout companies like Keppel and Sembcorp showing a 3-4% yield is not so bad when they are at the forefront of the next economic wave for their industries.(read here and here)
Evaluation of dividend stocks are most of the time no different than evaluating non-dividend paying stocks. You form a picture about their earnings, business and operation profile and you avoid overpaying them.
I run a free Singapore Dividend Stock Tracker . It contains Singapore's top dividend stocks both blue chip and high yield stock that are great for high yield investing. Do follow my Dividend Stock Tracker which is updated nightly here.